Welcome to Morgan City, Louisiana
The City of Morgan City is conveniently located "right in the middle of everywhere" approximately 70 miles west of New Orleans, 60 miles south of Baton Rouge and 60 miles east of Lafayette on scenic Highway 90.
Known worldwide for fishing, hunting and fine Cajun cuisine, Morgan City is the gateway to the Gulf of Mexico for the shrimping and oilfield industries.
CLICK HERE FOR THE RESTAURANT

ON LAKE PALOURDE RFQ FLYER!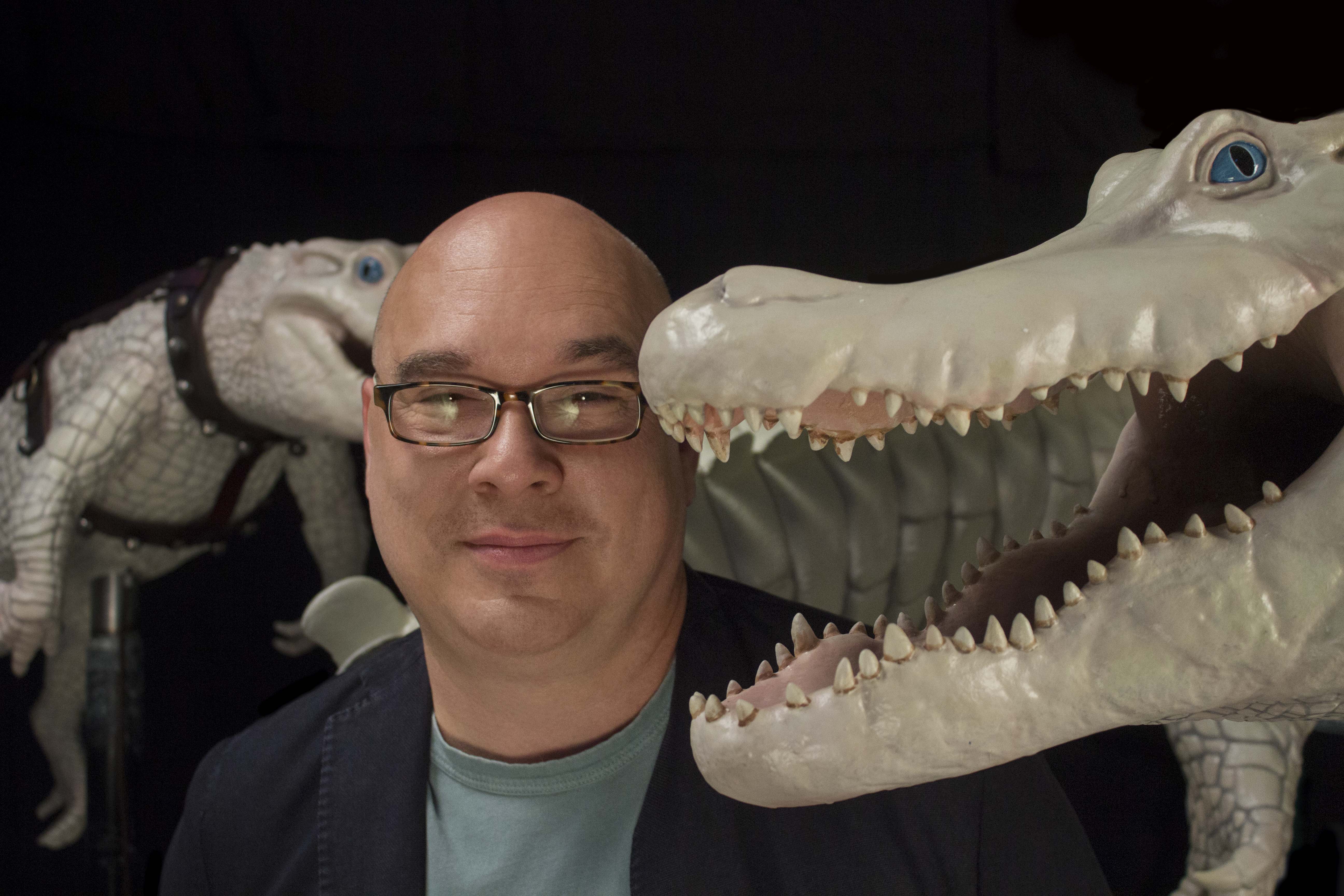 Q&A with Lee Romaire, CEO & Founder
There will soon be a new Santa in town commanding the
Spirit of Morgan City
shrimp boat—but he'll arrive via truck from Los Angeles, not sled from the North Pole. Emmy-Award-winning artist Lee Romaire, who was born and raised in Morgan City, is donating a custom-designed Christmas display to highlight this classic City icon.
"We're thrilled that Lee is making this generous donation to his hometown," says Mayor Frank "Boo" Grizzaffi. "Our Christmas display will soon have a Louisiana theme and memorable characters from a leading creative studio that works with the world's top theme parks."
Romaire grew up with the annual Christmas display prominently placed in the middle of the town. "It always inspired me as a child," he says, "so, I wanted to do something to excite people and spark creativity in a new generation of kids."
That inspiration can be shared by all at the new Christmas display's grand unveiling on Friday, November 30
th
, 2018 at 6:00 pm at the historic shrimp boat on Brashear Avenue. Join Romaire and City leaders for a festive event with live entertainment and a lighting ceremony. (Note Nov. 30
th
date for the lighting event – this year only!) The Christmas display will be on board until early January.
As a semi-truck was loaded with Santa, his gators and several other surprises, we chatted with Romaire to find out more about this unique and exciting Christmas display.
What motivated you to make this donation?
A family friend passed away last year, and I came home to Morgan City for the funeral. This was someone who was very generous and inspirational to the community. I decided it was time for me to create something special for my hometown. When I was home for the holidays the previous year, I saw that the Christmas display could use an update, so I contacted the mayor—my former classmate at Central Catholic High School—and told him I wanted to donate something new and unique. He said, "Okay, let's see what you've got!" And we went from there….
How did you come up with the theme?
I originally thought of doing a traditional Santa and reindeer. But, I realized it would be more interesting if we incorporated elements of the surrounding area and themed it to more of a Cajun-style Christmas. So, instead of reindeer, we made white alligators—for a more "Christmassy" look. Santa is themed like a Louisianan Santa Claus with white shrimper boots and a coat trimmed with brown muskrat fur.
How long did it take to create?
About a year between initial concept to completion, not counting installation. We've had 12 to 15 artists and designers working on this project, incorporating time-honored techniques and high-tech processes. The Santa figure was sculpted using traditional methods, then we used 3D computer-aided design and routing as well as 3D printing on some of the alligator parts. I mainly acted as creative director on the project, but sculpted Santa's face myself, with sculptor Russ Lukich finishing out the intricate beard. And I sculpted a few other things—those are all a surprise for the unveiling!
How did you get your start and inspiration to create realistic characters?
As a kid, I was fascinated with things that looked real. And growing up in Louisiana, there was always taxidermy on the walls almost everywhere you went. I learned taxidermy at a very young age—
around 6 or 7 years old. I preserved all kinds of creatures: lions, leopards, bears, deer, antelope, fish, reptiles—even a kangaroo. Also, I was lucky that my parents took me to Walt Disney World in Orlando a lot and that sparked my fascination with animatronics and themed environments.
After graduating from LSU and working in the advertising industry, I decided to get my hands dirty again and started sculpting larger-than-life props for Mardi Gras floats. Later, as I decided I wanted to do special effects for the movie business, I moved to Los Angeles and worked for many renowned special-effects studios, such as Jim Henson's Creature Shop.
I founded
Romaire Studios
in 2000. I'm fortunate to work with an amazing team of talented artists, designers and performers, as well as engineers and project managers, and am proud to say that we're now one of the foremost providers of live-action creatures, characters and animated props for the entertainment industry. Most of our current work is done under strict client confidentiality—we can't promote it. That makes it even more fun to talk about this special project.
*******************************************************************************